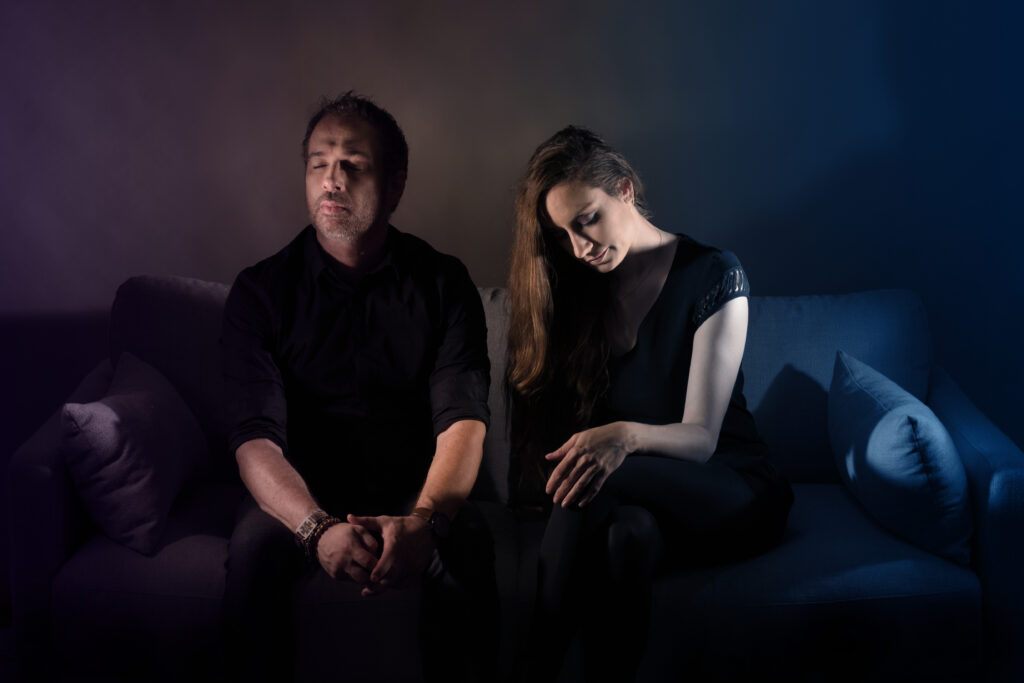 At the crossroads of Trip Hop, Rock and Progressive Rock, Pledge Of Healing offers sounds reminiscent of the worlds of Massive Attack, Anathema, Muse or Radiohead.
In 2021, searching for new musical collaborations and guided by a visceral need to create, Cyril and Claire meet for the first time.
It's more like artistic love at first sight : Claire is swept away by Cyril's music, his universe and emotions emanating from it. He knows immediately that he has found THE voice, the one that will be able to express with words and from the guts what he shares in his music.
Pledge Of Healing is the result of this unique duo, this union of two lives full of learning experiences, whose paths cross today to merge their artistic expression.
The result is intense music, mixing piano softness with guitar power, expressing alternately melancholic and luminous atmospheres. Shared vibrations, like an invitation to let go.
CYRIL DELVALLEZ

 
– Music, rythm guitar, keyboards, backing vocals
CLAIRE SERGUE

 
– Lyrics, lead vocals, keyboards
CHARLY THOMAS

 
– Keyboards, backing vocals
ALEX SOUBRY

 
– Lead guitar
NICOLAS DAVID

 
– Bass
PIERRE ERWAN GRENET

 
– Drums